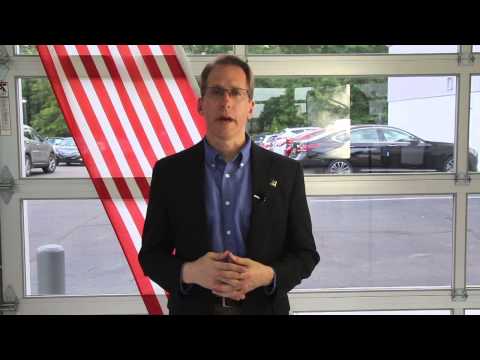 Memorial Day 2014 – Tribute To Our Veterans
For those of you who don't know me, my name is Andrew Getchell and I am the manager of the Internet Sales Department for West Broad Hyundai.  I am a veteran of the US military, as was my mother and father, and four of my brothers.  On behalf of West Broad Hyundai, it is my great privilege then, on this Memorial Day weekend, to take a moment to honor the men and women that have died in the service of our great country.  We also honor the brave men and women that serve, or have served, in the U.S Armed Forces, and we recognize the sacrifices that our service members and their loved ones make in the defense of our nation.  On behalf of West Broad Hyundai, I salute in order to honor those who have died or have been wounded in the service of our country, to show our respect to those who have served, those who currently serve, and to thank the folks who support our service men and women.  To show our support for our nation's service members, West Broad Hyundai is collecting monetary donations for the Fisher House which provides temporary housing to military families in order that they can be close to their wounded service member as he or she rehabilitates and recovers.  All monies collected over the holiday weekend will go directly to the Fisher House which is located at the McGuire Medical Center here in Richmond.  For more information about the Fisher House, please visit their website at http://www.fisherhouse.org/about/.
Fisher House is rated one of the best managed charities for veterans and this is an excellent way to show support for our wounded veterans.  To donate, please stop by during our normal business hours at 8903 W. Broad Street, Richmond VA 23294, which is 1/2 mile west of Parham Rd, at the Intersection of Homeview and Broad St.  We are open Saturday from 9am to 6pm, Sunday from 12pm to 5pm and Monday from 9am to 8pm.  We will have a donation box at the manager's desk with the red, white, and blue Fisher's house logo.  To learn more about West Broad Hyundai, please visit us at www.westbroadhyundai.com/.