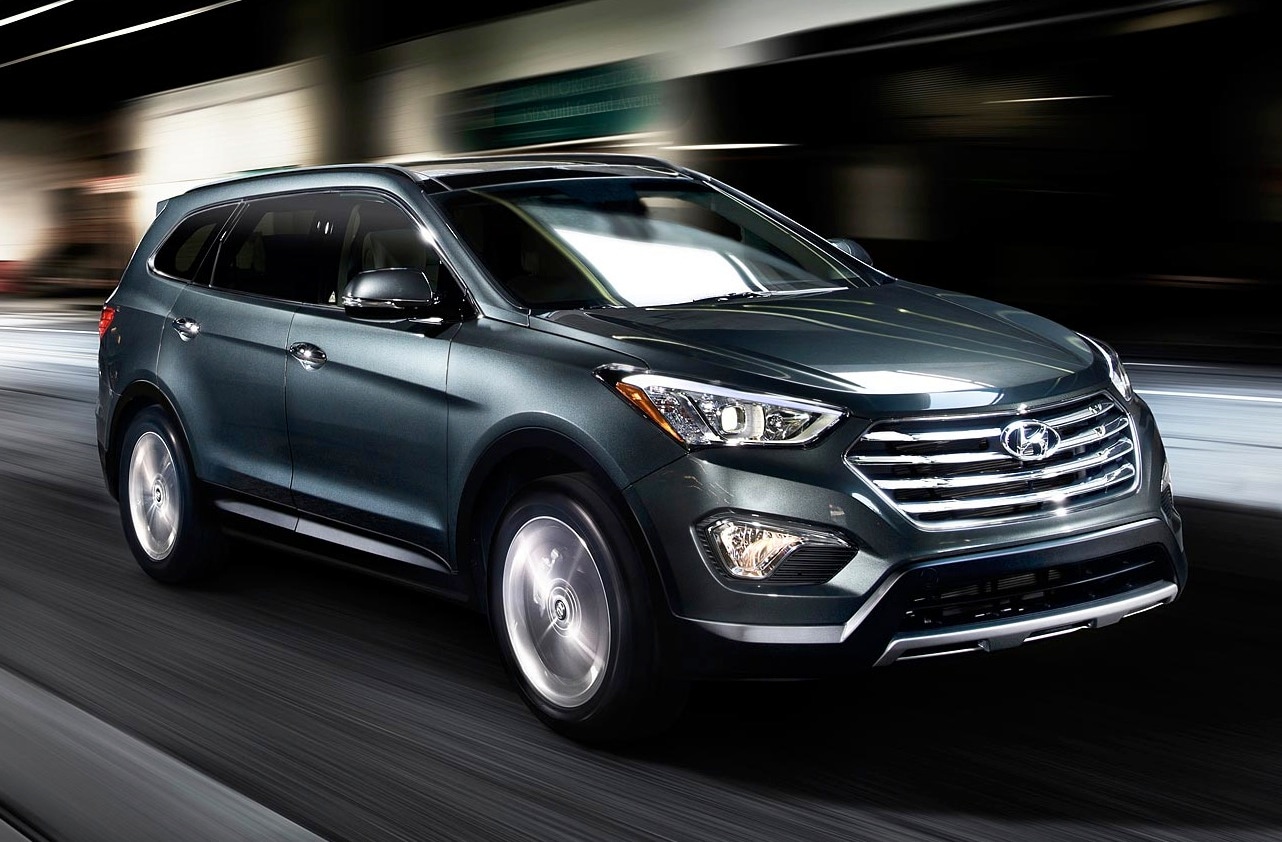 Hyundai's highly-acclaimed 2014 Santa Fe adds another award to its trophy case today after being named the Best Car for the Money in the 3-Row Midsize SUV segment, by U.S. News & World Report. The 2014 Best Car for the Money awards highlight cars in 21 automotive categories – from subcompact to full size pickup trucks – that offer great value and have received critical acclaim.
"Finding a great deal on a vehicle doesn't have to mean settling for the cheapest option," said Jamie Page Deaton, managing editor, U.S. News & World Report. "Automotive writers who have tested the Santa Fe appreciate its long list of up-to-date tech features, refined performance, upscale cabin and extremely comfortable seats. As a whole package, the Santa Fe provides excellent automotive value without sacrificing what makes a vehicle great in the first place."
U.S. News considered 225 cars for the Best Cars for the Money awards. The award methodology factors quality and value data into a composite score. Within each of the 21 categories, the vehicle with the highest composite score was named the Best Car of the Year in that category. For a complete list of this year's winners, visit http://www.usnews.com/info/blogs/press-room.
"When re-designing the Santa Fe, we wanted to break out of the unexciting mold that had long-plagued the midsize SUV segment," said Scott Margason, director, Product Planning, Hyundai Motor America. "By offering our customers what they really want – the newest technologies as standard, bold design, class-leading safety features and the industry's best warranty – the Santa Fe is poised to become the new archetype for 3-row midsize SUVs."
The 2014 Santa Fe is a new breed of crossover with multiple trims, all-new powertrains and several segment exclusive features. A "Fluidic Sculpture" design gives the third generation Santa Fe the impact of constant motion while opulent interior features offer world-class comfort and amenities. New for 2014 are such safety features as Blind Spot Detection (BSD) and rear parking assistance as well as premium features including new 18-inch wheels, HID headlights, and ventilated front seats.